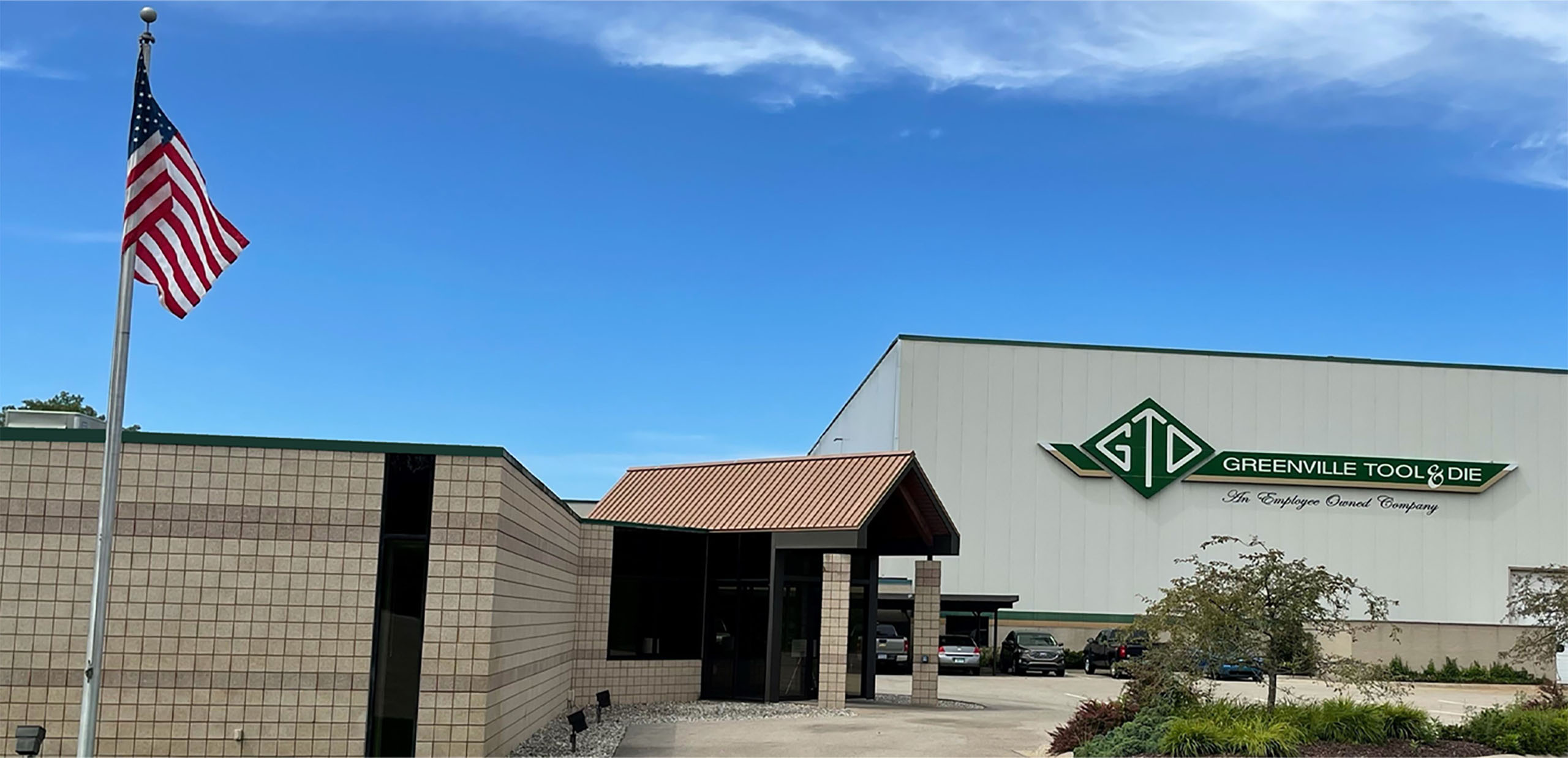 DESIGNERS & BUILDERS OF HIGH QUALITY STAMPING DIES SINCE 1946

The Greenville Tool & Die Company was formed as a partnership between Charles J. Randall and Vandel Nielsen and opened for business on August 15, 1946. They set up shop with several war surplus machines in a 1500 sq. ft. garage on Benton Street in Greenville, MI (currently the site of St. Charles Catholic Church). In June 1949, growing pains necessitated a move to a 4000 sq. ft. cement block warehouse at 1215 S. Lafayette (our present location). By the mid 1950's, GTD began shifting emphasis from small appliance and aircraft tooling to larger automotive tooling and dies.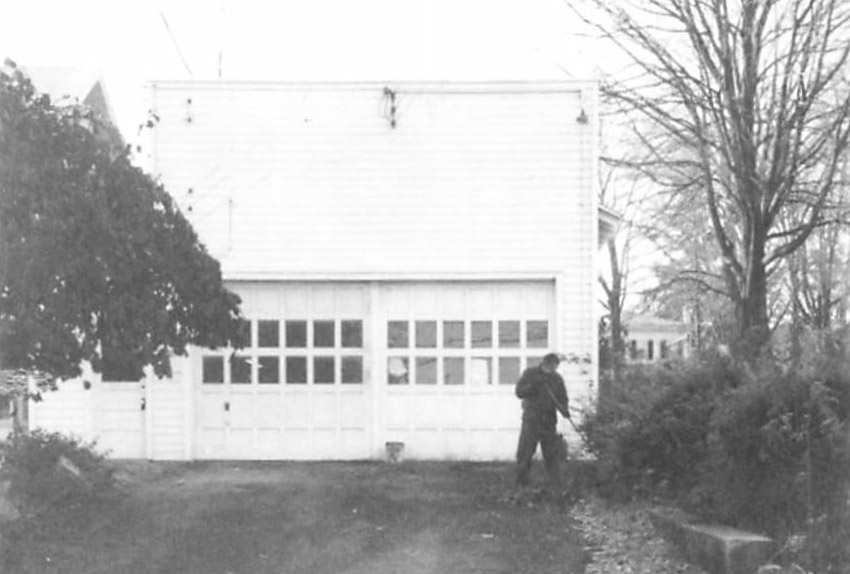 From the 1960's to the present, growing pains have resulted in over twenty major additions or renovations to its facilities. GTD now has 92,000 sq. ft. of manufacturing space and 12,000 sq. ft. of office and engineering space. Two shifts include more than 125 employees. In May of 1997, late owner and CEO Stan Ash received his first patent, "Liquid Impact Tool Forming Mold," a process similar to "hydroforming" which allows the customer to use their existing production presses.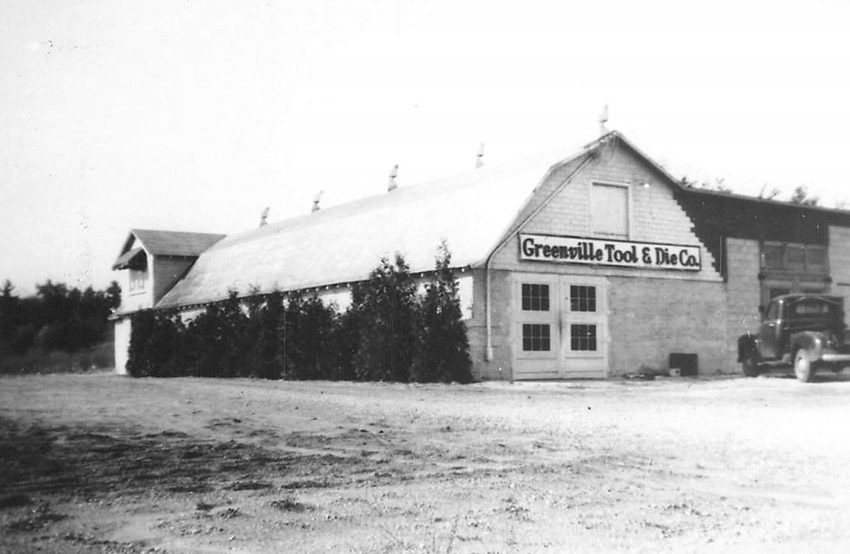 The development of Greenville Tool & Die Company has been a team effort, and the company is especially proud of its corps of skilled and loyal employees through the years who engineer, design, and build the metal stamping dies, tools, and fixtures. Their adaptability to and enthusiasm for change have allowed GTD to grow, prosper, and become a leader in its field. On February 17, 2005, the employees of Greenville Tool & Die Company purchased the company from the trust of its late CEO and Owner, Stan Ash, and his wife Blanche. Today, Greenville Tool & Die is a 100% Employee Owned Company.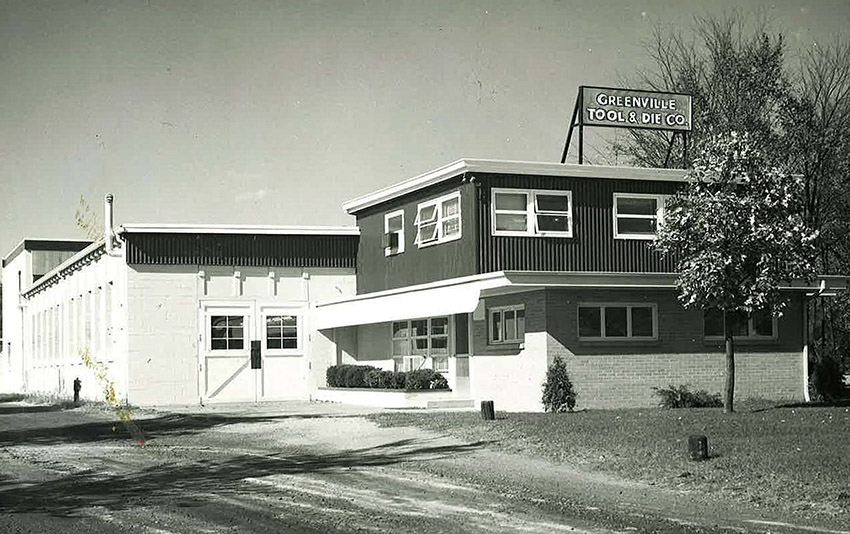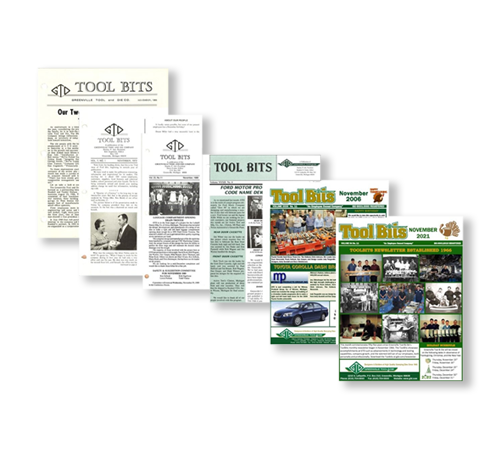 Greenville Tool & Die's ToolBits Newsletter showcases accomplishments such as advancements in technology and tooling capabilities, company growth, and the talented skill set of our employees, both personally and professionally.
MEMBERSHIPS
Greenville Tool & Die has membership in the following organizations:
The ESOP Association
Michigan Chamber of Commerce
Greenville Area Chamber of Commerce
Society of Manufacturing Engineers (SME)
National Safety Council
Fabricators & Manufacturers Assoc/International Tube & Pipe Assoc.
Profit Sharing Council of America
Michigan United Conservation Clubs
American Apprenticeship Round Table (AART)
USDOL Bureau of Apprenticeship & Training
Institute For Supply Management